Condolences & Tributes
We encourage you to share any memorable photos or stories about Rickie. All tributes placed on and purchased through this memorial website will remain on in perpetuity for future generations.
The Pate & Wesson Family
sent flowers to the family of Rickie Price Odom.
Send Flowers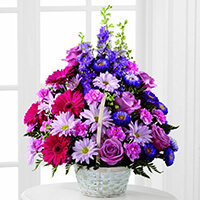 Wishing you peace and comfort. And wishing you the courage to face the days ahead. Please know that you are in our thoughts and prayers.